In June 2019, Earn More Do Less (EMDL) did more than speak at this one-of-a-kind event put on by Harvey Building Products, we made an unforgettable impression on industry leaders, inspiring the crowd to take action to "win" more business through the internet and do it using the most measurable systems and methods possible.
When Northeast Regional Sales Director of Harvey Building Products, Nate Bailey, approached CEO of EMDL and co-founder of ShowroomMarketing.com, John Gosselin, about speaking as the resident expert on all things business development through the internet, Bailey knew the audience would be in for a treat.
Classic Toy Nostalgia As a Model for Success
On that late June morning, the un-suspecting, pre-lunch crowd was in for quite a show. John used his quirky charisma to grab and hold the audience's rapt attention with his topic on how companies can win more business on the internet in the most measurable ways possible in today's economy, and beyond.
John took the stage answering an imaginary call from the iconic and familiar, googly-eyed Fisher-Price telephone.
Breaking down his strategy into easy-to-grasp steps, he offered the audience real-world solutions to their biggest internet growth challenges as well as a free individualized analysis in the form of a game board, which plays off themes from Monopoly. EMDL offers this game board to potential clients, mapping out their paths to success and the challenges and roadblocks along the way.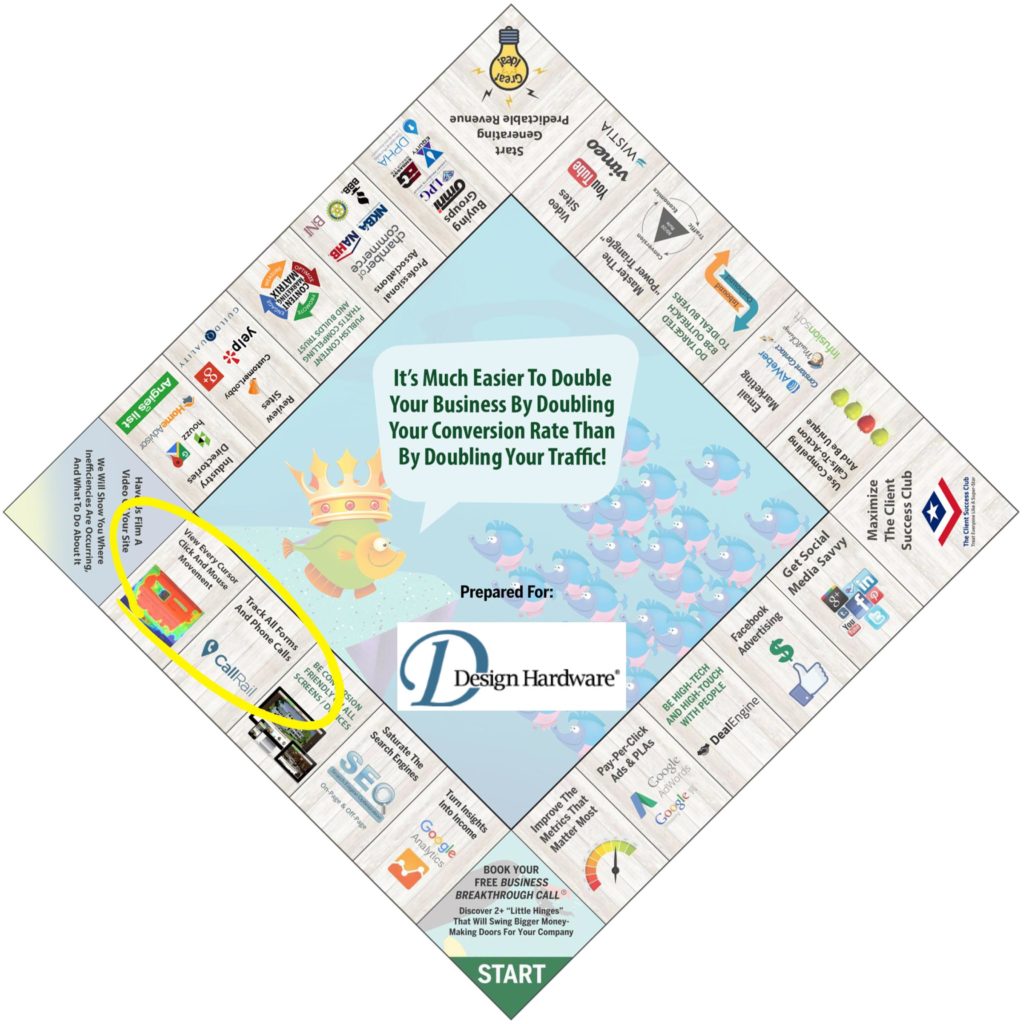 With a watchmaker's precision, John walked the workshop attendees through the strategized steps for clients on the road to success, beginning at square one. He outlined the journey of starting a company on your phone from a 'park bench' and taking it all the way to 'Park Place,' meticulously displaying best practice mechanics for each of the board-game spaces along the way.
John took his talk one step further, extending a free opportunity to several dozen conference attendees in the form of a video analysis. In this analysis, John talks strategy about how to grow company sales, expand market share, and leverage the latest technology to streamline and optimize operations.
Monopolize Your Business With EMDL
Is your company ready to win more internet business? If you missed seeing John in action at the conference, but you'd like to learn more, the team at EMDL is more than happy to provide you with a free analysis of your website.
Did you know simple tweaks like link placement, language style, or site layout can be instrumental in converting browsers into buyers? These videos offer real tried-and-true solutions to boost the performance of your website better than ever before.
Simply visit EarnMoreDoLess.com and click the "get video" button at the top of the page. Share the name of your website and URL, and you'll receive your customized five to 10-minute video via email.
Here's to letting the experts at EMDL help you put your best foot forward, leading to higher profits and beyond!
Team EarnMoreDoLess.com