3 Reasons Why Speaking At The Manhattan Chapter
For The National Kitchen Kitchen & Bath Association
In October Of 2017 Was A Life-Changing Experience!
It is true, Manhattan is the 'Mecca' for high-end, boutique design, elegant construction, and architecture that will have your jaw hitting the floor in an instant.  However, when it comes to putting in place a best-practice pipeline for building their businesses – especially using the internet, the experts who serve the Manhattan market are just as in need of help and support as the rest of the country.  So, don't worry 🙂
#1 – Knowing Even The Most Basic Of Internet Metrics Can Go A Long Way
After a show of hands, it was evident that a vast majority of the 50+ attendees at our presentation weren't very internet inclined. I say this because when we asked how many had Google Analytics set-up on their website and extracting the user-behavior data properly, the number of hands that when up the air were super scarce (like in the single digits). So, if you take anything from this piece, get Google Analytics installed on your website immediately!
Also, when we asked people what percentage of their total website visitors each month were browsing from a mobile phone…. the chirping of crickets could be heard all the way from Madison Avenue 🙂  For the record, from our portfolio of dozens of clients that we work with each month, the average percentage of mobile phone users is 41% – which has increased year-over-year for the last 5  years.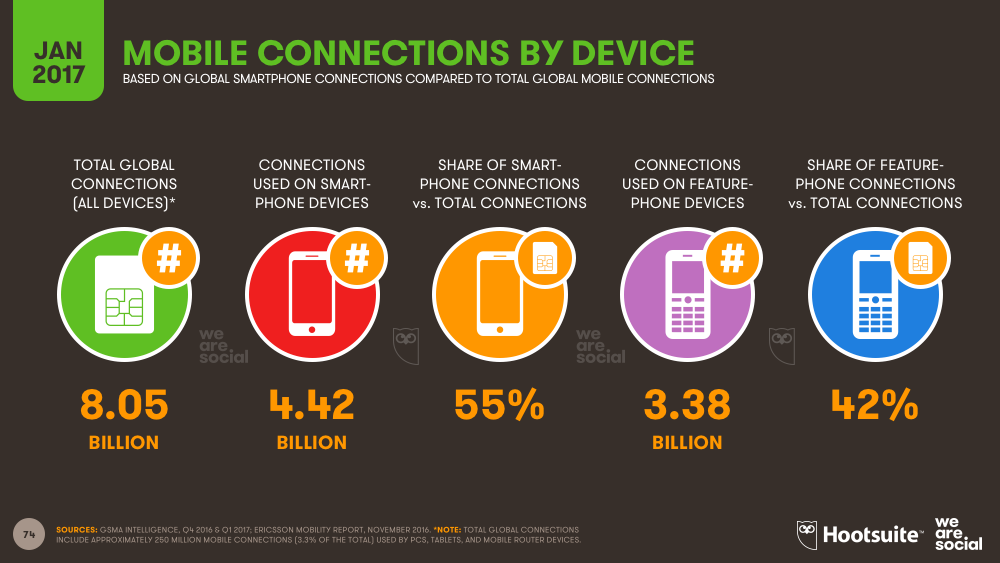 #2 – Looking Good AND Functioning Optimally On All Screens Is Critical For Marketing AND Sales Conversion
Web visitors want what they want when they want it.  Therefore, if you are making them "jump through hoops" to get even the most basic thing accomplished (like only being able to fill out a form to ask a question on your Contact Us page or not providing them to click the phone number and have it automatically call your place of business), you need to reconsider your website design.
More than ever today, people inquire online through their mobile phones.  Whether it be a form fill-out, booking an appointment online, letting you know they'd like to know more about a product or service through a "wish-list" type of e-commerce portal, or by picking up the phone and calling you to ask a question or set-up a time to come by your place of business, the way in which you're providing visitors the opportunity to take-action is either costing you lots of money and/or time, or it's the opposite.  Think this through because it does matter, and choose wisely.
#3 – Our "Win" With The Internet Game-Board Was An Absolute Homerun
For the technically challenged, there truly is no easy way to figure out what path traveled will bring you the best sales and marketing results for your business – until now.  Pictured below is a tool our team put together back in 2015 to help people know which 'spaces and places' matter most for "winning" more business online.
Since iteration #1, we have updated it several times so that we were constantly moving hand-in-hand with what mattered most online.  To date, hundreds of design and build, construction, showrooms of many types, and e-commerce companies have leveraged our unique recipe of ingredients for ramping up results, trimming time, and using their business in the most unique ways to hopefully become the "big fish" in their market's online ocean.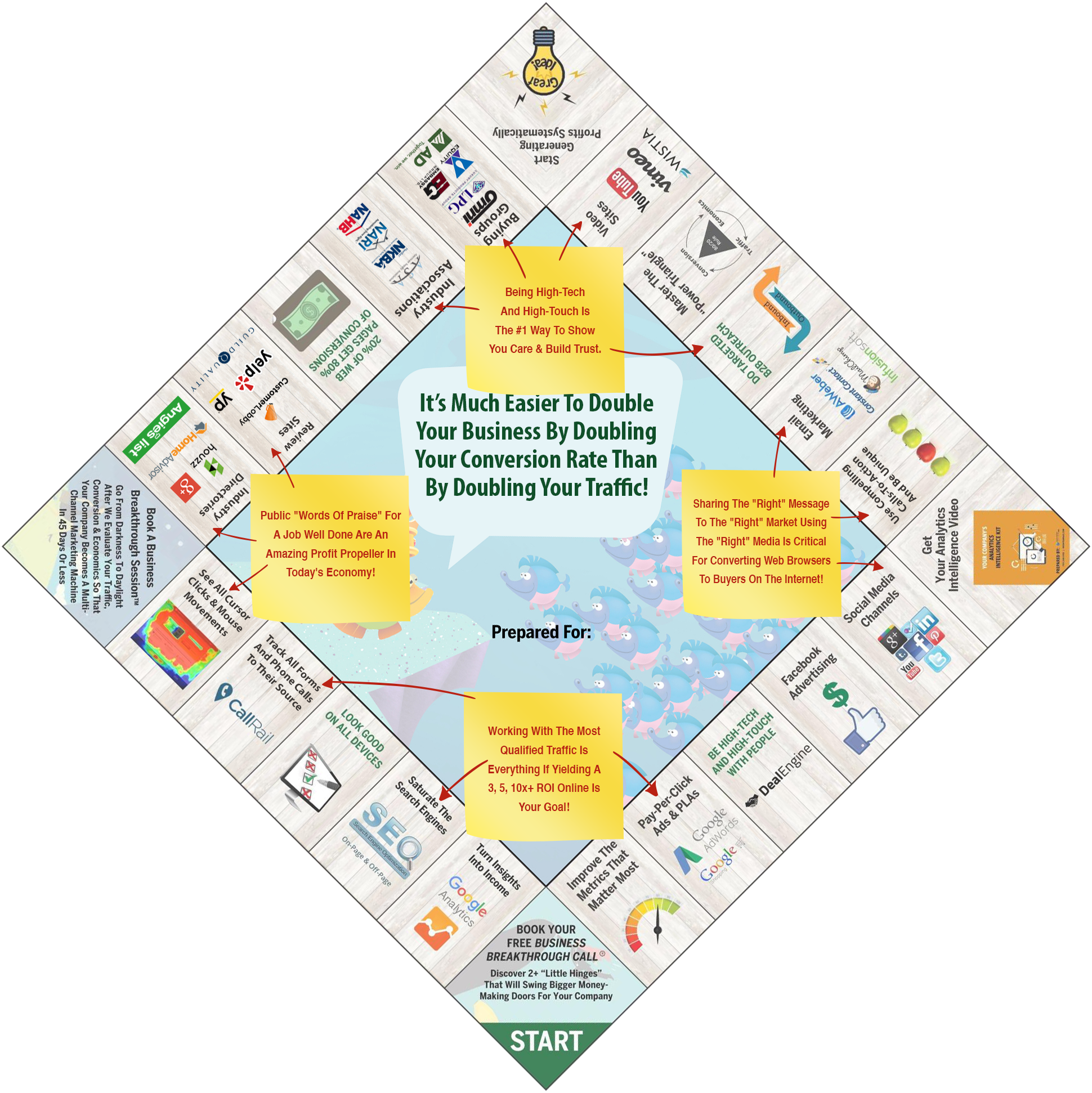 If you would like us to use our game-board to film a custom video for your company, just let us know by using your preferred method of reaching out.
These companies went from a park bench to Park Place by using our board.
We look forward to speaking with you soon,

John Gosselin
CEO | Web Sales Conversion Expert
EarnMoreDoLess.com | (781) 780-2110
P.S. – Here is my online calendar if you'd like to connect for 5ish minutes: http://earnmoredoless.com/book
P.P.S. – Here are a few examples of what is possible when you do "this internet thing" right!